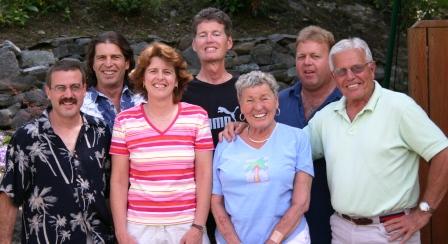 'Jeff ' (Mary Ellen) and John Brodie with their children:
Boo, Jeff, Tami, Scott and Mike
This entry was posted on Tuesday, November 13th, 2007 at 10:11 pm and is filed under Tribute to Mom. You can follow any responses to this entry through the RSS 2.0 feed. You can leave a response, or trackback from your own site.