Be inspired to find hope, peace, perspective and promise in Christ …
…no matter what you are facing!
He went from being a happy, healthy athletic husband and father of four to a man given a death sentence in a doctor's office. His world turned upside down in a matter of moments. Would Lou Gehrig's disease defeat him or did God have something else in mind?
---
Although we are awaiting the final edit of this moving interview with Scott Brodie and his wife Glennis, I can no longer wait to share this amazing story with you! No matter what trial you are facing today – frustration with your job, trouble in your marriage, financial challenges, job loss, illness,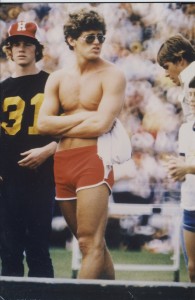 children addicted to drugs – Scott and Glennis' story will give you hope!
"I told God I would rather die and go home to heaven – I was tired of fighting." Scott Brodie was weary and depressed. Years earlier as a young man, Scott was an accomplished athlete.
His life really seemed to be taking off…especially after marrying Glennis, an aerobics instructor at the gym where they both worked.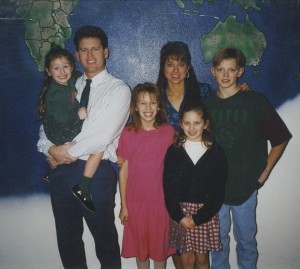 But soon after, Scott and Glennis and their four children faced something they never could have imagined …
Diagnosed with ALS (Lou Gehrig's disease),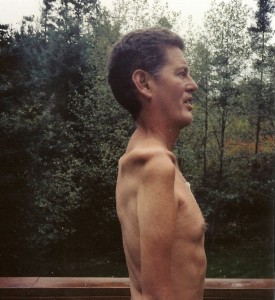 Scott was given just two to five years to live. For over 13 years Scott has maintained his faith and joy in Christ while walking through the valley of the shadow of death.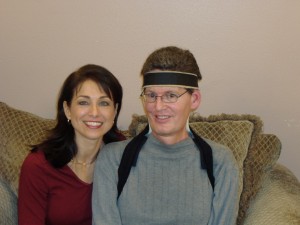 Yielded fully to God's control, Scott has received peace and strength through God's promises. As with Abraham, God has enabled Scott to hope in Him when circumstances contradict all hope. Walking Through the Valley presents the moving life story of Scott Brodie…
Be inspired to find hope, contentment and promise in Christ – no matter what you are facing!
This entry was posted on Sunday, July 4th, 2010 at 6:17 pm and is filed under Audio,Video & Photos, News & Articles. You can follow any responses to this entry through the RSS 2.0 feed. Both comments and pings are currently closed.
One Response to "Walking Through The Valley:The Scott Brodie Story on DVD"
Ramona Says:

My thoughts and prayers continue to be with you and your family, Scott.